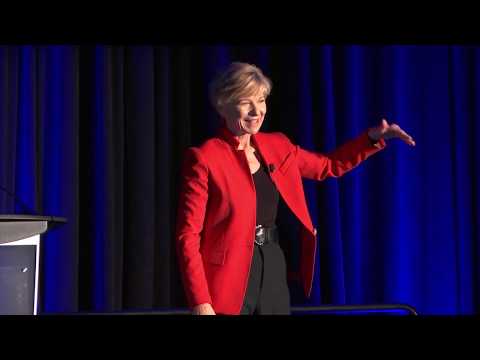 description
Susan Desmond-Hellmann, Chief Executive Officer of the Bill & Melinda Gates Foundation, delivered the fifth Patrusky Lecture during the 10th World Conference of Science Journalists in San Francisco, CA, October 27, 2017. The lecture was part of the New Horizons in Science briefings organized by the Council for the Advancement of Science Writing.
Featuring
Former CEO, Bill & Melinda Gates Foundation
Fees
Local:

$35,001 - $55,000*

US East:

$75,001 and up*

US West:

$55,001 - $75,000*

Europe:

$75,001 and up*

Asia:

$75,001 and up*
With a medical, scientific, and philanthropic career that spans more than 30 years, Dr. Sue Desmond-Hellmann has devoted her life to improving the human condition through innovation. Most recently, she was the CEO of the Bill & Melinda Gates Foundation, leading the organization's vision for a world where every person has the opportunity to live a healthy, productive life. She was formerly the first female chancellor of University of California at San Francisco and spent 14 years at biotech firm Genentech, leading the development of a number of breakthrough medicines. An innovator and leader in life sciences, Dr. Desmond-Hellmann's diverse training as an oncologist, scientist, and business executive leads to her endless curiosity about the world and her desire to change it for the better. In speeches, she shares her unique insights not only on revolutionizing global health, but also on effective and innovative leadership. Using lessons-learned as a trailblazing female leader of one of the world's largest philanthropies, Dr. Desmond-Hellmann inspires audiences with her unparalleled perspective on how to foster an environment of collaboration and relentless innovation to drive disruptive solutions that make an impact.