The Art of Language and Connection | Col. DeDe Halfhill w/Dr. Brené Brown Introduction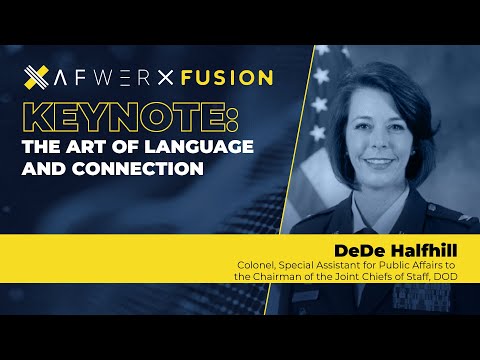 description
LAI Exclusive DeDe Halfhill and Dr. Brené Brown discuss the Art of Language and Connection and how it's impacted DeDe's journey throughout the Air Force.
Featuring
Renowned Leadership Expert and Colonel, USAF (Ret.)
Fees
Local:

$20,001 - $35,000*

US East:

$20,001 - $35,000*

US West:

$20,001 - $35,000*

Europe:

$35,001 - $55,000*

Asia:

$55,001 - $75,000*
Described by Dr. Brené Brown as one of her "leadership heroes and a total badass," U.S. Air Force retired Colonel, DeDe Halfhill is a proven leader who draws from 25 years of command experience and as a senior advisor to the military's highest-ranking officials to provide a real-world perspective on the power of embracing humanness and vulnerability in leadership. Twice deployed to Iraq, DeDe's sought-after leadership insights are grounded in personal experiences commanding and advising organizations through challenging environments — often when lives were at risk and there were no easy answers. As a senior advisor to the U.S. Secretary of Defense and the Chairman of the Joint Chiefs of Staff, DeDe was a trusted influence in developing solutions to the military's most-pressing issues. She also served as the military's lead spokesperson responsible for implementing plans supporting the Department of Defense's global communications strategy.