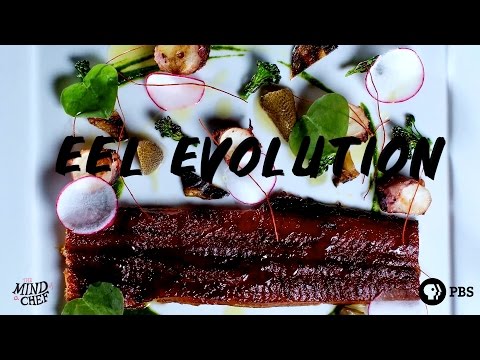 description
In this online exclusive, chef Edward Lee and 610 Magnolia's Nick Sullivan are challenged with the evolution of a dish and the progression of introducing eel onto their menu. Subscribe to our channel: PBS series The Mind of a Chef combines travel, cooking, history, science, and humor into an unforgettable journey. In season three, join executive producer and narrator Anthony Bourdain as he takes viewers inside the mind of chefs Edward Lee and Magnus Nilsson, airing Saturday, September 6th on select PBS stations, and subsequently premiering in nearly every PBS market this fall (check local listings below). For the first time ever, the new episodes will be available for immediate download and viewing on iTunes, Amazon Instant Video, and Google Play beginning Monday September 8. The first eight episodes of Season Three will also be available to purchase on DVD on ShopPBS.org and other retail outlets starting Tuesday September 30. Google Play: Amazon Instant Video: iTunes: Chef Edward Lee bio: Check your local listings for air times here:
Featuring
Award-Winning Chef, Author, and Culinary Director of Succotash
Fees
Local:

$10,001 - $20,000*

US East:

$10,001 - $20,000*

US West:

$20,001 - $35,000*

Europe:

Please Inquire

Asia:

Please Inquire
Edward Lee is the chef/owner of 610 Magnolia, MilkWood, and Whiskey Dry in Louisville, Kentucky, author of Smoke & Pickles and Buttermilk Graffiti, and culinary director of Succotash in National Harbor, Maryland, and Penn Quarter, Washington, DC. He appears frequently in print and on television, including earning an Emmy nomination for his role in the Emmy Award–winning series The Mind of a Chef. Most recently, he wrote and hosted the feature documentary Fermented.