Clubhouse 101: Hacks, Tips, Tricks!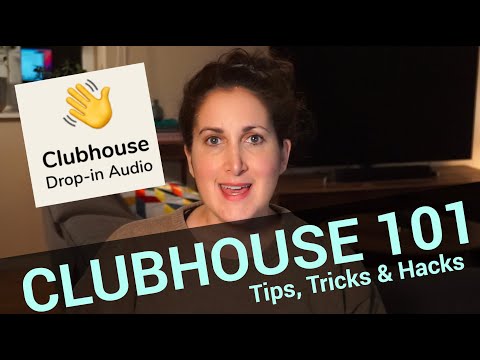 description
United We Stan: S01E03 ---- Update: I'm discussing privacy issues in a different dedicated video, but please assume everything you say on Clubhouse is public or potentially being recorded. As with other social networks, don't say anything you wouldn't want published on the front-page of a newspaper!! If you're new on Clubhouse and want to get the most out of the audio-only social network I've got you covered! Overview: 00:00 - Introduction 00:47 - What is Clubhouse? 02:43 - Audio Only Social Networks 05:32 - Types of Rooms you can open \ 07:07 - Creatives on Clubhouse 09:51 - Room Formats 10:21 - Community Norms & Best Practices 11:24 - Concerns and emerging threats 11:51 - Misinformation @ Scale 12:46 - Scams & Grifters 14:40 - Trolls 15:02 - adjacent ecosystems & services 15:45 - Tips for a great experience
Featuring
Strategist, Digital Anthropologist, & Best Selling Author
Fees
Local:

$10,001 - $20,000*

US East:

$20,001 - $35,000*

US West:

$20,001 - $35,000*

Europe:

$10,001 - $20,000*

Asia:

$20,001 - $35,000*
Rahaf Harfoush is a Strategist, Digital Anthropologist, and Best-Selling Author who focuses on the intersections of emerging technology, innovation, and digital culture. Her research centres on the human impacts of artificial intelligence, algorithms, social networks, and big data. Her latest book, entitled "Hustle & Float" (February 2019) reveals how the collision of disruptive technologies and centuries-old beliefs about work, is creating an untenable tension for workers in the idea economy, and what organizations need to do to help their creatives thrive.