Databite No. 43: Sara M. Watson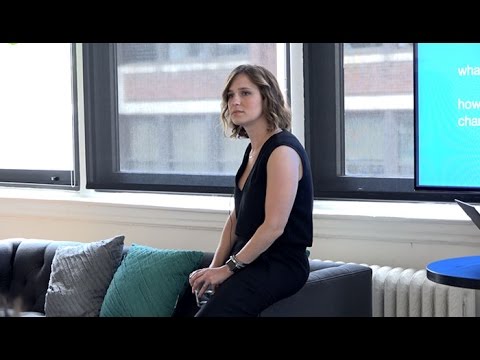 description
Sara M. Watson on embodied metaphors for talking about data: How we think about data — and more importantly what we do with it — will depend on the value systems that our conceptual metaphors capture and reify. Much of the rhetoric surrounding data draws on metaphors that privilege an industrial perspective: "data is the new oil," "we're mining the data for insights." Studying the early adopters of self-tracking technology, Sara M. Watson has identified a set of emerging data metaphors starting from a personal, rather than industrial perspective. In this Databite, Watson will explore how we might reframe metaphors for data in a more personal and embodied context to give us a better way to understand our personal relationships and interests in our personal data and its uses. Databites are Data & Society's weekly lunch conversations focused on unresolved questions and timely topics of interest to our community. To request an invitation, please email events at data society dot net. Intro and outro music tracks by Podington Bear: The Sound of Picture Production Library (soundofpicture.com).
Featuring
Technology Critic & Writer
Fees
Local:

Under $10,000*

US East:

$10,001 - $20,000*

US West:

$10,001 - $20,000*

Europe:

$10,001 - $20,000*

Asia:

$20,001 - $35,000*
Sara M. Watson is an independent industry analyst and technology critic. Her intersectional career covering emerging technology, data, privacy, and tech policy bridges industry, policy, and academia. Sara has covered emerging tech trends for enterprise tech business leaders as a principal analyst at Forrester, Insider Intelligence, and the Gartner Research Board. As a sought-after keynote speaker, Watson helps audiences understand the ways emerging technologies are reshaping business and society, and the opportunities they present for organizations to innovate and operate ahead of the curve. Using accessible, concrete examples, captivating visuals, and a healthy dose of wit and humor in her presentations, Watson's grounded insights into the possibilities, challenges, and ethical considerations of artificial intelligence, big data, and other emerging tech advancements offer a strategic vision for organizations in any industry.