Digital Transformation: Interview Nichol Bradford, Transformative Technology Lab @ Sofia University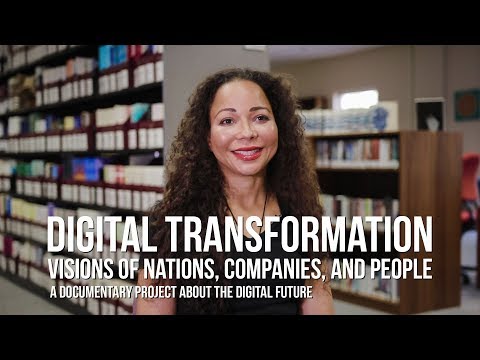 description
Digital Transformation, A Project by Manuel Stagars For interviews about the brave new world of blockchain technology and cryptocurrencies, see Manuel's podcast . Conversations with visionaries, decision makers, technologists, leading scientists, entrepreneurs, artists, and others around the world start a conversation about the global digital future, its most pressing challenges, and biggest opportunities. This conversation took place in August 2017 with Nichol Bradford, Executive Director of the Transformative Technology Lab at Sofia University.
Featuring
Futurist and Transformative Tech Pioneer, Founder, & Executive
Fees
Local:

$10,001 - $20,000*

US East:

$20,001 - $35,000*

US West:

$10,001 - $20,000*

Europe:

$20,001 - $35,000*

Asia:

$75,001 and up*
Working at the intersection of psychology, neuroscience, behavior, technology, and science, Nichol Bradford's mission is to empower human transformation and wellbeing by creating or curating new visions, opportunities, and tech-enabled tools for all. She catalyzes new ways to use technology to expand beyond our perceived limits and reach our fullest potential through her global non-profit Transformative Tech.org, working with talented researchers, founders, and investors across the globe who build wellbeing tech for human health and happiness. Bradford speaks extensively on human transformation, transformative tech, and the future of health, work, and human excellence. Using real-life examples and use cases from the latest trends in wellness technologies, she demonstrates to groups how these emerging advances can be applied to heal, upskill, and enhance human capability and benefit all of mankind.