Kevin Mitnick: Analysis by Dr. Phil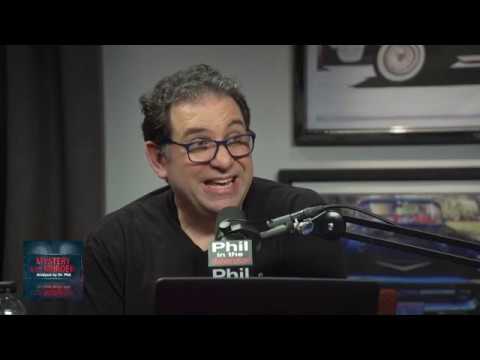 description
I have a very special presentation for you this week on Mysteries and Murder: Analysis by Dr. Phil. You know, I always do a series but I'm doing a one special presentation right now because we're coming into the holidays and I just so happen to have the number one hacker in the world. This is a time that it is really important because we're heading into the holidays and you're going to be exposed because so many people are doing online shopping. You going to be putting that credit card out there when you're buying things online, you're going to be laying it down when you go to stores and people are going to be holding it in their hand. They're going to be seeing your driver's license are going to be seeing your credit card and you're getting ready to find out how to protect yourself. I know you probably think, all right, I've got insurance on this and my bank protects me where I'm not liable, but you know, what if you get your identity stolen it can be a year getting that unraveled if then. I'm going to tell you how to protect yourself by presenting to you Kevin Mitnick. So we're going to be talking about how to keep you safe going into the holiday so you don't spend your time trying to unravel a terrible ball of yarn. Subscribe to Dr. Phil: LIKE us on Facebook: Follow us on Twitter: Dr. Phil uses the power of television to tell compelling stories about real people. The Dr. Phil show provides the most comprehensive forum on mental health issues in the history of television. For over a decade, Dr. McGraw has used the show's platform to make psychology accessible and understandable to the general public by addressing important personal and social issues. Using his top-rated show as a teaching tool, he takes aim at the critical issues of our time, including the "silent epidemics" of bullying, drug abuse, domestic violence, depression, child abuse, suicide and various forms of severe mental illness.
Featuring
World's Most Famous Hacker
Fees
Local:

$35,001 - $55,000*

US East:

$35,001 - $55,000*

US West:

$35,001 - $55,000*

Europe:

$35,001 - $55,000*

Asia:

$55,001 - $75,000*
Kevin is the world's most famous hacker. Once one of the FBI's Most Wanted because he hacked into 40 major corporations just for the challenge, Kevin is now a trusted security consultant to the Fortune 500 and governments worldwide. Kevin and The Global Ghost Team™ now maintain a 100 percent successful track record of being able to penetrate the security of any system they are paid to hack into using a combination of technical exploits and social engineering.