Kevin Mitnick's COVID-19 Message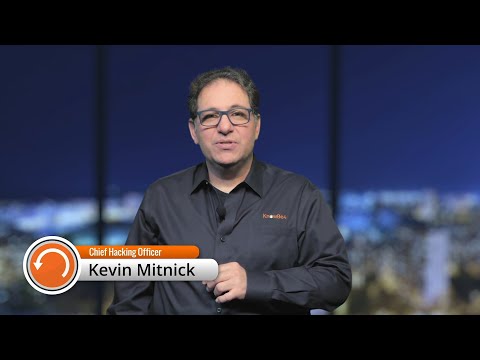 description
Hear a special message from KnowBe4's Chief Hacking Officer Kevin Mitnick on straight-forward talk to help you stay safe while working at home from phishing attacks and what to watch out for. Keep Calm and Don't Click. We're all in this together. See more Coronavirus and work from home security awareness training resources:
Featuring
World's Most Famous Hacker
Fees
Local:

$35,001 - $55,000*

US East:

$35,001 - $55,000*

US West:

$35,001 - $55,000*

Europe:

$35,001 - $55,000*

Asia:

$55,001 - $75,000*
Kevin is the world's most famous hacker. Once one of the FBI's Most Wanted because he hacked into 40 major corporations just for the challenge, Kevin is now a trusted security consultant to the Fortune 500 and governments worldwide. Kevin and The Global Ghost Team™ now maintain a 100 percent successful track record of being able to penetrate the security of any system they are paid to hack into using a combination of technical exploits and social engineering.