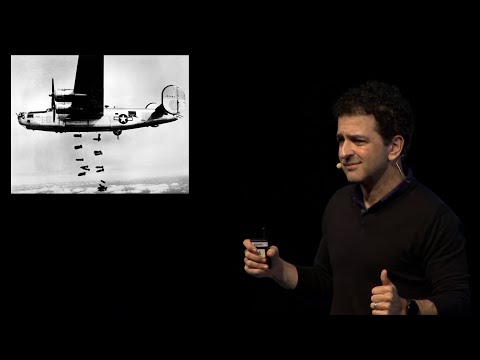 description
Loonshots has been translated into 18 languages; recommended by Bill Gates and three Nobel laureates; and selected as a best business book of the year by Amazon, Bloomberg, Financial Times, Forbes, Inc., Medium, Strategy + Business, Tech Crunch, and the Washington Post. Why do good teams kill great ideas? Loonshots reveals a surprising new way of thinking about the mysteries of group behavior that challenges everything we thought we knew about nurturing radical breakthroughs. Bahcall, a physicist and entrepreneur, shows why teams, companies, or any group with a mission will suddenly change from embracing new ideas to rejecting them, just as flowing water will suddenly change into brittle ice. Mountains of print have been written about culture. Loonshots identifies the small shifts in structure that control this transition, the same way that temperature controls the change from water to ice. Using examples that range from the spread of fires in forests to the hunt for terrorists online, and stories of thieves and geniuses and kings, Bahcall shows how a new kind of science can help us become the initiators, rather than the victims, of innovative surprise. Along the way, readers will learn what James Bond and Lipitor have in common, what the movie Enigma Game got wrong about WWII, and what really killed Pan Am, Polaroid, and the Qing Dynasty. "If The Da Vinci Code and Freakonomics had a child together, it would be called Loonshots." —Senator Bob Kerrey Read the Five Laws of Loonshots: Buy on Amazon: Safi Bahcall received his BA from Harvard and completed his PhD in physics at Stanford. He founded a biotechnology company developing new drugs for cancer, led the company's IPO, and served as its CEO for 13 years. In 2008, he was named E&Y New England Biotechnology Entrepreneur of the Year. In 2011, he worked with President Obama's council of science advisors (PCAST) on the future of national research.
Featuring
Award-Winning Physicist, Biotech Entrepreneur, and Author of Loonshots
In his instant Wall Street Journal bestselling book Loonshots, SAFI BAHCALL reveals a surprising new way of thinking about innovation and group dynamics, challenging everything we thought we knew about radical breakthroughs. In talks based on his book—which Nobel Laureate Daniel Kahneman calls "Not to be missed by anyone who wants to understand how ideas change the world"—Bahcall shows how we can stoke innovation, create better leaders, and support "loonshots": the imperfect but ingenious ideas that have the potential to change the world. As a consultant at McKinsey & Company, and co-founder and CEO of Synta Pharmaceuticals, Safi Bahcall spent nearly two decades of his life bringing big, innovative ideas to fruition. Frequently, this meant assessing and developing loonshots—the widely dismissed ideas whose champions are often written off as crazy. Along the way, he noticed the obstacles that innovators came up against, which seemed to stem from "the mysteries of group behavior." As he dynamically explains in his book Loonshots, small changes in the structure of a company, rather than in its culture, can transform the behavior of the distinct groups involved, allowing innovation to flourish. Already a Wall Street Journal bestseller, Loonshots was recently dubbed a must-read "for people and organizations who are trying to increase their ability to catalyze more innovation" by Forbes magazine. In his talks, Bahcall shows how the science of phase transitions—think water becoming ice—suggests a useful new way of nurturing radical breakthroughs. He explains the mystery of why good teams—even those with excellent people and the best intentions—can kill great ideas. With humor, history, and a dash of physics, Bahcall offers audiences the tools to become initiators of innovative surprise rather than witnesses to it.