MavsMeet Shayla Rivera UTA What Is Possible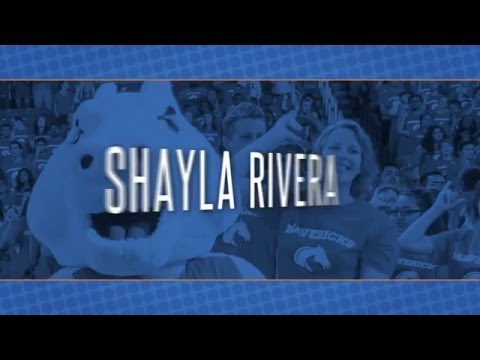 description
Had the Honor to address the new class of 2019 at the University of Texas at Arlington UTA. I was impressed with the greatness of the school, it's faculty and most of all it's students. I hope you enjoy this snippet as I enjoyed myself...GO MAVS!!!
Featuring
Former NASA Rocket Scientist, Professor, and Comedian
Fees
Local:

Under $10,000*

US East:

$10,001 - $20,000*

US West:

$10,001 - $20,000*

Europe:

$20,001 - $35,000*

Asia:

$20,001 - $35,000*
Shayla Rivera is an aerospace engineer and former NASA rocket scientist turned salesperson, corporate trainer, and now international keynote speaker, TEDx speaker, radio host, emcee/host, comedian, actor, writer, producer, seminar facilitator, panel moderator and, as of 2017, director of the ENGR[x] program and Professor of Practice with the College of Engineering at Texas A&M University. However, none of these labels tells you much about her. She best describes herself as a spiritually irreverent mystic and awareness expert. What many would call a Renaissance Woman.