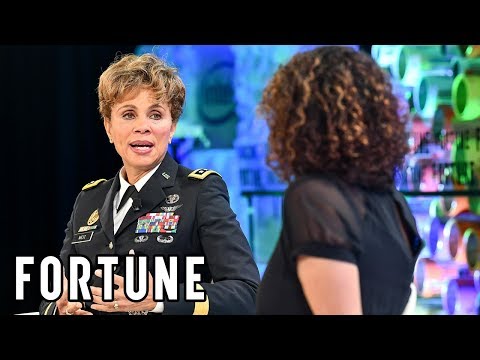 description
Nadja West started out as an orphan adopted into a family with 12 children. Today she is the top doctor in the U.S. Army, the first black Army Surgeon General, and the highest-ranking female graduate of West Point. Lt. Gen. Nadja West, U.S. Army Surgeon General and Commanding General of U.S. Army Medical Command Interviewer: Ellen McGirt, Fortune Subscribe to Fortune - FORTUNE is a global leader in business journalism with a worldwide circulation of more than 1 million and a readership of nearly 5 million, with major franchises including the FORTUNE 500 and the FORTUNE 100 Best Companies to Work For. FORTUNE Live Media extends the brand's mission into live settings, hosting a wide range of annual conferences, including the FORTUNE Global Forum. Website: Facebook: Twitter: Fortune Magazine is published by Time Inc.
Featuring
First African American Army Surgeon General and Former Commanding General, US Army Medical Command
Fees
Local:

$20,001 - $35,000*

US East:

$20,001 - $35,000*

US West:

$35,001 - $55,000*

Europe:

$55,001 - $75,000*

Asia:

$75,001 and up*
A trailblazer in female leadership, Lieutenant General (ret) Nadja West is the 44th Army Surgeon General and the former Commanding General of US Army Medical Command. She is the first African American woman 3-star General in the Army's history, the first African American Army Surgeon General, and currently the highest-ranking woman to ever graduate from West Point. West shares her story of grit, perseverance, strength, and breaking boundaries, even when faced with adversity. Taking audiences on her journey to becoming the Army's first African American woman 3-star General, she motivates them to overcome challenges with self-belief, bravery, and balance. With more than 20 years of experience in executive leadership, crisis management, and disaster response – including crafting the DOD medical response to the Ebola crisis – West speaks expertly on leadership tactics to effectively lead teams through times of uncertainty and crisis.