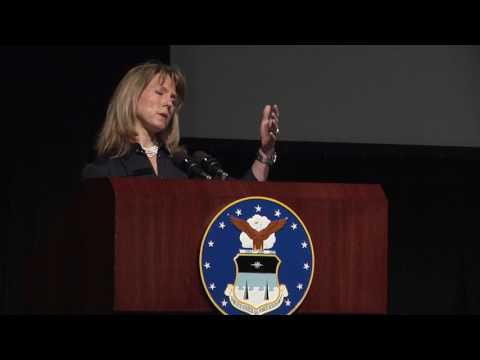 description
Ms.Heather "Lucky" Penney speaks during the 2017 National Character and Leadership Symposium at the United States Air Force Academy.
Featuring
United States Air Force Pilot, Senior Resident Fellow for the Mitchell Institute for Aerospace Studies at the Air Force Association
Most widely recognized for her service on September 11, Heather "Lucky" Penney is a renowned speaker on topics ranging from personal courage; decision-making under stress; leadership; organizational transformation; inclusivity; high performance teams; national defense issues; and aviation. She grew up around aviation and warbirds, but women couldn't be fighter pilots when she went to college; congressional statute excluded women from combat. Pursuing her love of aviation, she stood up the first collegiate team to race in the Air Race Classic at Purdue University, where she earned her B.A. and M.A. She was in graduate school when she learned that Congress had opened combat aviation to women.