Nick Friedman Omar Soliman Speech Sizzle Reel Visionary Entrepreneurship Synapse at Amalie Arena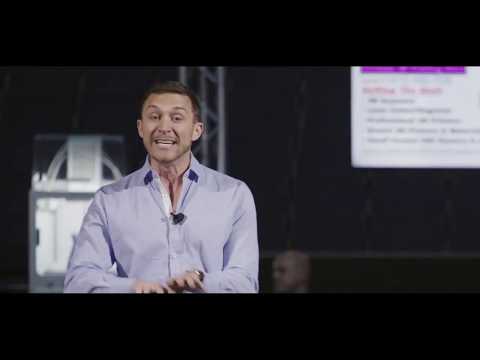 description
Co-Founders of College HUNKS Hauling Junk and Moving Nick Friedman and Omar Soliman gave speech at the annual Synapse Tech Summit at Amalie Arena in Tampa FL, sharing their inspiring story of entrepreneurship and friendship.
Featuring
CEO & Co-Founder of College Hunks Hauling Junk and Moving, Best-selling Co-Author of "Effortless Entrepreneur: Work Smart, Play Hard, Make Millions,", TV Personality, Growth Hacker for World Class Organizations, and Thought Leader
Fees
Local:

$10,001 - $20,000*

US East:

$20,001 - $35,000*

US West:

$20,001 - $35,000*

Europe:

$20,001 - $35,000*

Asia:

$35,001 - $55,000*
Omar Soliman is an American entrepreneur, author, television personality and co-founder of College Hunks Hauling Junk, a junk hauling and moving business headquartered in Tampa, Florida. Soliman has been named Top 30 Entrepreneurs in America Under 30 by INC Magazine, Top 35 Entrepreneurs Under 35 by Bisnow.com, and was the 2018 Ernst and Young Entrepreneur of the Year Award Winner as well as a finalist for Tampa Bay CEO of the Year. He has appeared as a guest on FOX Business News, MSNBC, and ABC's Shark Tank.