Nick Friedman Omar Soliman Speech Sizzle Reel Visionary Entrepreneurship Synapse at Amalie Arena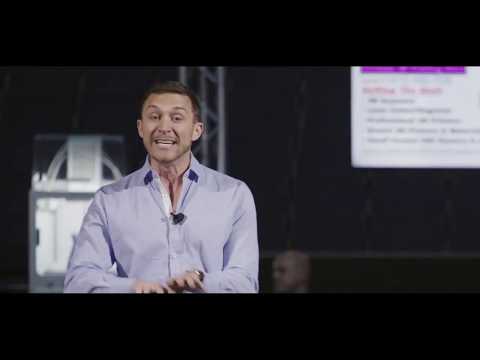 description
Co-Founders of College HUNKS Hauling Junk and Moving Nick Friedman and Omar Soliman gave speech at the annual Synapse Tech Summit at Amalie Arena in Tampa FL, sharing their inspiring story of entrepreneurship and friendship.
Featuring
Renowned Founders of world-class iconic brands, including international franchise College Hunks Hauling Junk & Moving, Co-Authors of "Effortless Entrepreneur: Work Smart, Play Hard, Make Millions," National TV Personalities, and Thought Leaders
Childhood best friends, Nick Friedman and Omar Soliman, were just twenty-two when they co-founded the now iconic junk removal and moving company, College Hunks Hauling Junk. Starting as an idea to earn some extra money over college break in a beat-up cargo van, the duo has grown College Hunks into a $300 million national franchise with more than 100 locations – truly demonstrating what it means to be both bold risk takers and modern leaders. The company and founders have been widely recognized and acclaimed for their world-class culture and service, as well as their progressive approach to doing business in the 21st century. Through lessons-learned from their monumental business growth, the pair discuss what it means to create a purpose-driven, customer-centric organization, while also sharing their secrets to success: patience, persistence, and standing out in a crowded landscape. Building their company around visionary leadership, Friedman and Soliman showcase how to craft a world-class organization by developing an entrepreneurial culture of strong, reliable teams.