Reggie Selma's Department of Transportation Demo Reel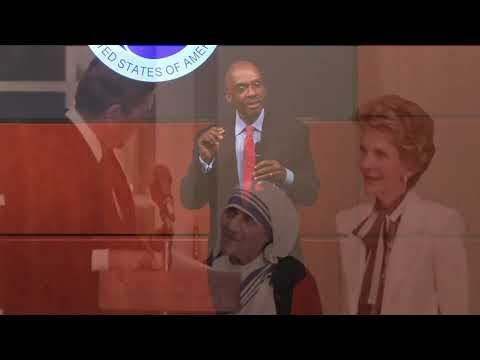 description
Explore the intersection of transportation, innovation, and leadership as Reggie shares his vast knowledge and experience. Discover why he is the go-to authority in the industry. Book Reggie Selma for your next event and unlock new perspectives on transportation and its impact on our world.
After you watch the video, visit Reggie Selma's peaker profile page to learn more about his experience and speaking topics and see if he would be a good fit to speak at one of your events.
If you are interested in checking his speaking fees and availability for an upcoming date or if you would like to book Reggie's to speak at your next meeting, please contact our team now.
To get in touch with a member of our team right away, you can also fill out the form below, email us at Contact@lauthorities.com, start a live chat with us online, or call us at 1-800-SPEAKER.
Featuring
Former Senior Photojournalist
Fees
Local:

$10,001 - $20,000*

US East:

$10,001 - $20,000*

US West:

$10,001 - $20,000*

Europe:

Please Inquire

Asia:

Please Inquire
For over 30 years, Reggie Selma was one of CNN's most dedicated and knowledgeable photojournalist based in their Washington, D. C. bureau. He has traveled across the globe filming every U.S. president from Reagan to Obama. Reggie has also covered some of the world's most iconic figures of our time. Leaders such as Nelson Mandela, Mother Teresa, Pope Paul II, and The Dalai Lama giving him a front row to history.