Strata Singapore: Taking Personalization Personally Sara M. Watson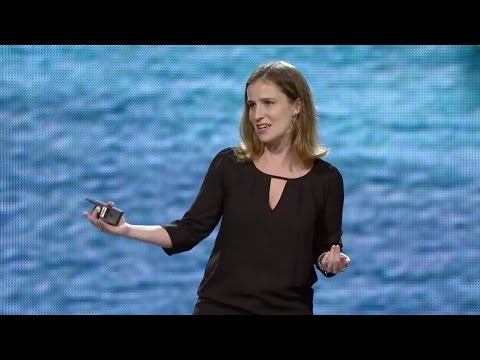 description
Video from Strata + Hadoop World, Singapore Dec 2016 Most consumer-facing personalization today is rudimentary and coarsely targeted at best, and designers don't give users cues for how they are meant to interact with and interpret personalized experiences and interfaces. And when personalization gets us wrong, the net effect is a negative experience. Too much of personalization relies on assumptions about users' needs rather than giving users opportunities to express their intent. Sara Watson makes the case for personalization signals that give context to personalization and expose levers of control to users. The line between personalization and discrimination is a blurry one. As this becomes more apparent to the public, more interactive approaches to personalization will be necessary to build consumers' trust and account for the appropriate uses of their data.
Featuring
Technology Critic & Writer
Fees
Local:

Under $10,000*

US East:

Under $10,000*

US West:

Under $10,000*

Europe:

Under $10,000*

Asia:

Under $10,000*
Sara M. Watson is a writer and technology critic. She is an affiliate with the Berkman Klein Center for Internet and Society at Harvard University. Sara writes and speaks about emerging issues in the intersection of technology, culture, and society. Her writing appears in The Atlantic, Wired, The Washington Post, Slate, Motherboard, and other publications. She presents at technology conferences around the globe, including SXSW and O'Reilly Strata. Sara began her career as an enterprise technology analyst at The Research Board (Gartner, Inc.), exploring the implications of technological trends—like cloud computing, collaboration software, and big data—for Fortune 500 CIOs. She was recently a research fellow at the Tow Center for Digital Journalism at Columbia University. She holds an MSc in the Social Science of the Internet with distinction from the Oxford Internet Institute, where her award-winning thesis examined the personal data practices of the Quantified Self community. She graduated from Harvard College magna cum laude with a joint degree in English and American literature and film studies. Her interdisciplinary work continues to draw from media studies, science and technology studies, anthropology, and literature. Sara is based in Singapore and tweets @smwat.