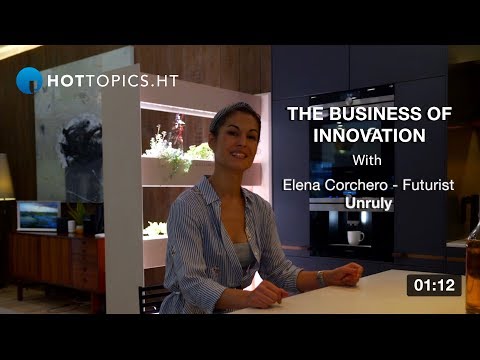 description
As one of Unruly's Futurists, Elena Corchero works towards bringing visions of the future into our present day - and no vision quite captures our imagination as much as the 'future home'. Here, Corchero guides HotTopics.ht around the space, where intelligent appliances work to suit its owners schedule, and advertising is personalized and non-interruptive. It's a golden opportunity for technologists and marketers alike.
Featuring
Director of Emerging Technology at News Corporation
Fees
Local:

Under $10,000*

US East:

Under $10,000*

US West:

Under $10,000*

Europe:

Under $10,000*

Asia:

Under $10,000*
Elena Corchero's approach to innovation is allowing brands to better engage with the growing segment of smart and responsible consumers as well as generating award winning experiences through product development. Elena is the Founder & CEO of Room One - a Design & Technology Lab merging AI, IoT, VR under one room to explore what it means to be human. She has worked on projects with Ericsson, Unilever, Tate Modern and more. As the founder and director of Lost Values Elena has developed unique problem solving tools and workshops that focus on strengthening the emotional value and bond we experience with the products we consume and the people we share moments with.