Who's the Greatest Captain in Sports History? Sam Walker Takes on Sports Fans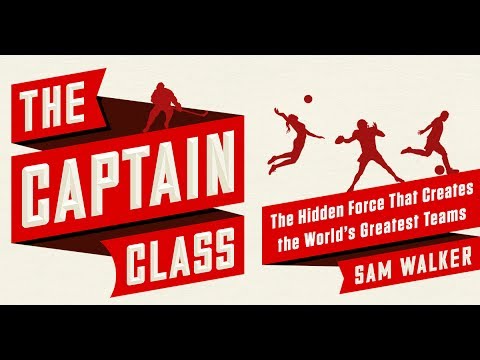 description
In this video, the founding editor of WSJ's sports section, Sam Walker, takes to the streets of NYC to talk to sports fans about the greatest captains of all time. Some answers include Michael Jordan, Wayne Gretzky, Dan Merino, and Scotty Pippen.
Sam Walker is The Wall Street Journal's leadership columnist and the author of "The Captain Class," which was named one of the best business books of 2017 by CNBC, Amazon, the New York Times, Strategy + Business, and Sports Illustrated. Walker joined The Journal in 1998 as a sportswriter and sports columnist. In 2009, he became the founding editor of the paper's prizewinning daily sports coverage. He later served as the Journal's deputy page-one editor.
Featuring
Award-winning sports writer and editor, author of The Captain Class
Fees
Local:

$20,001 - $35,000*

US East:

$20,001 - $35,000*

US West:

$35,001 - $55,000*

Europe:

Please Inquire

Asia:

Please Inquire
An expert at untangling the metrics of what makes teams great, Sam Walker helps leaders thrive by sharing the key traits the best captains share. A former reporter, columnist, and sports editor, Walker also founded the Wall Street Journal's award-winning daily sports section and acted as the deputy editor for enterprise, the unit that oversees the paper's page-one features and investigative journalism projects.