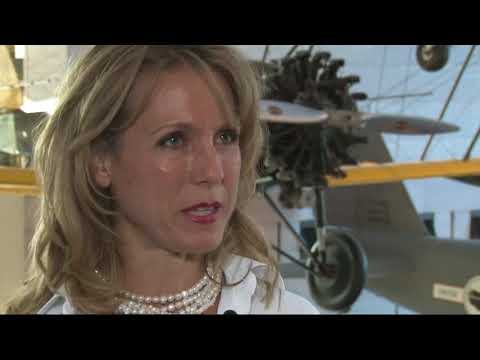 description
In this video, we hear the account of how fighter pilot, Heather Penney, was given a mission to stop the attacks as they were unfolding. If she and her co-pilot were successful, they most likely wouldn't be here with us today. Heather Penney was a fighter pilot in the D.C. Air National Guard and she was training for a general contingency where they would have guns, missiles, and bombs. But, that didn't happen and they didn't have time - arming her F16 would have taken an hour. Instead, Heather and her flight leader took off anyway and agreed to ram into the highjacked flight. However, the passengers of Flight 93 took down the plane first - Heather says that they are the real heroes.
Heather was part of the first wave of women who went directly into fighters from pilot training. She applied to the Air National Guard and earned her wings through the exclusive and prestigious Euro-NATO Joint Jet Pilot Training, a NATO undergraduate pilot training program where she flew the T-37 and T-38. The first and only woman in the 121st Fighter Squadron, Heather deployed to Operation Iraqi Freedom for initial combat operations as a night-time SCUD Hunter in the western deserts of Iraq, also supporting Special Operations Forces. She flew the F-16 for ten years before having to make the difficult decision to leave the fighter aviation as a single mother. She continued to serve, flying the Gulfstream G-100 Astra jet for another six years in the VIP Special Airlift Mission.
Featuring
United States Air Force Pilot, Senior Resident Fellow for the Mitchell Institute for Aerospace Studies at the Air Force Association
Most widely recognized for her service on September 11, Heather "Lucky" Penney is a renowned speaker on topics ranging from personal courage; decision-making under stress; leadership; organizational transformation; inclusivity; high performance teams; national defense issues; and aviation. She grew up around aviation and warbirds, but women couldn't be fighter pilots when she went to college; congressional statute excluded women from combat. Pursuing her love of aviation, she stood up the first collegiate team to race in the Air Race Classic at Purdue University, where she earned her B.A. and M.A. She was in graduate school when she learned that Congress had opened combat aviation to women.