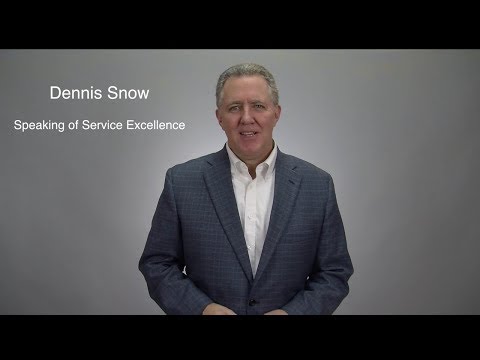 description
For more information about how Dennis Snow and Snow & Associates can help your organization, please visit , or call us at (407) 824-1855. In this video I share seven strategies for making customers feel valued, resulting in customer loyalty.
Featuring
Customer Service Expert & 20 Year Veteran of Disney
Fees
Local:

$10,001 - $20,000*

US East:

$10,001 - $20,000*

US West:

$10,001 - $20,000*

Europe:

Please Inquire

Asia:

$10,001 - $20,000*
Dennis Snow's customer service abilities were honed over 20 years with the Walt Disney World Company. There, he developed his passion for service excellence and the experience he brings to the worldwide speaking and consulting he does today. Dennis launched a division of the Disney Institute responsible for consulting with some of the world's largest companies including ExxonMobil, AT&T, and Coca Cola.